Tailor-made helicopter avionics systems
Always there for you
For the design and manufacturing of helicopter equipment, turn to Air Data's reliable expertise
Wide variety of systems
Pedal restrictor control unit (PRCU)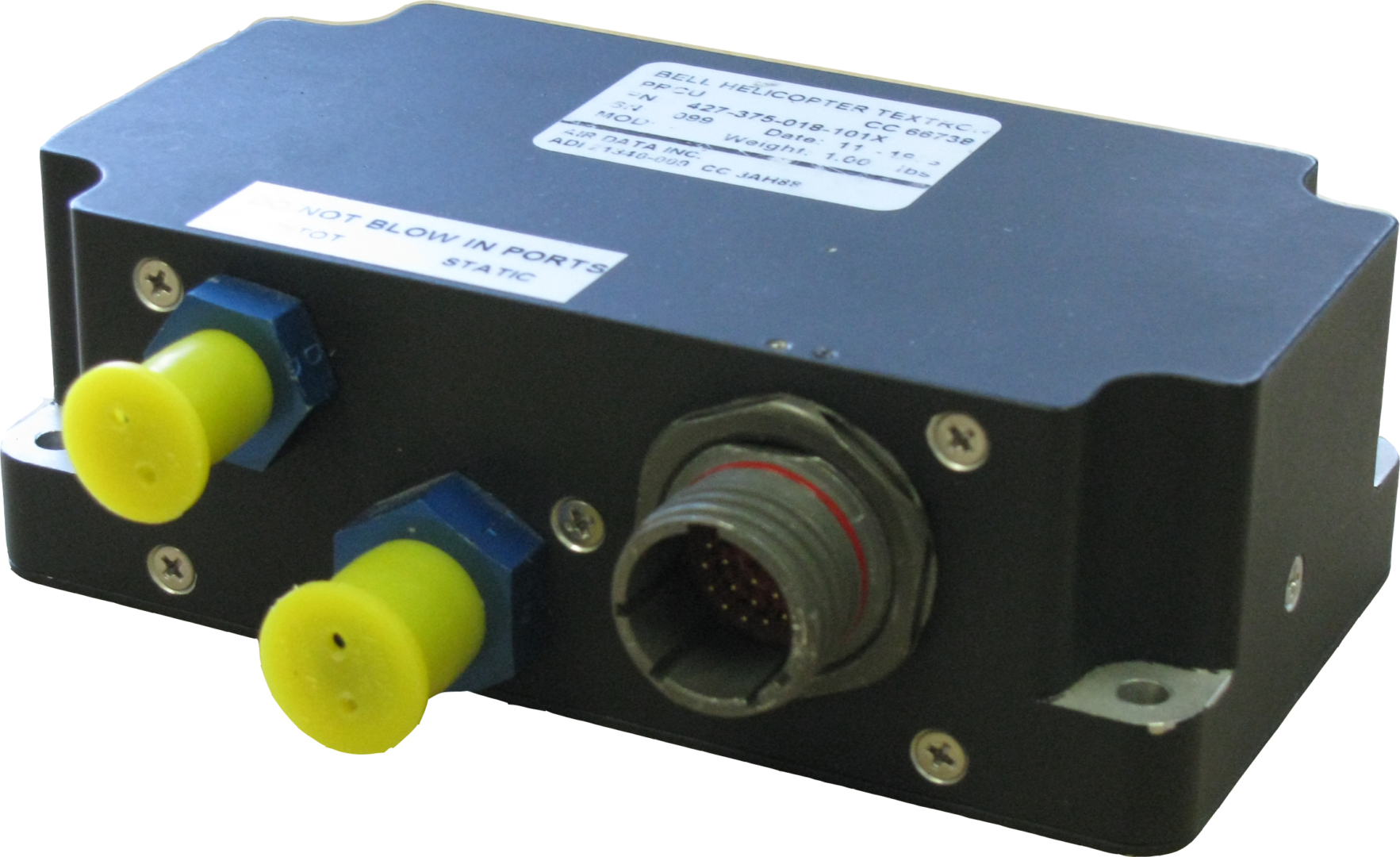 Pedal restrictor control unit (PRCU)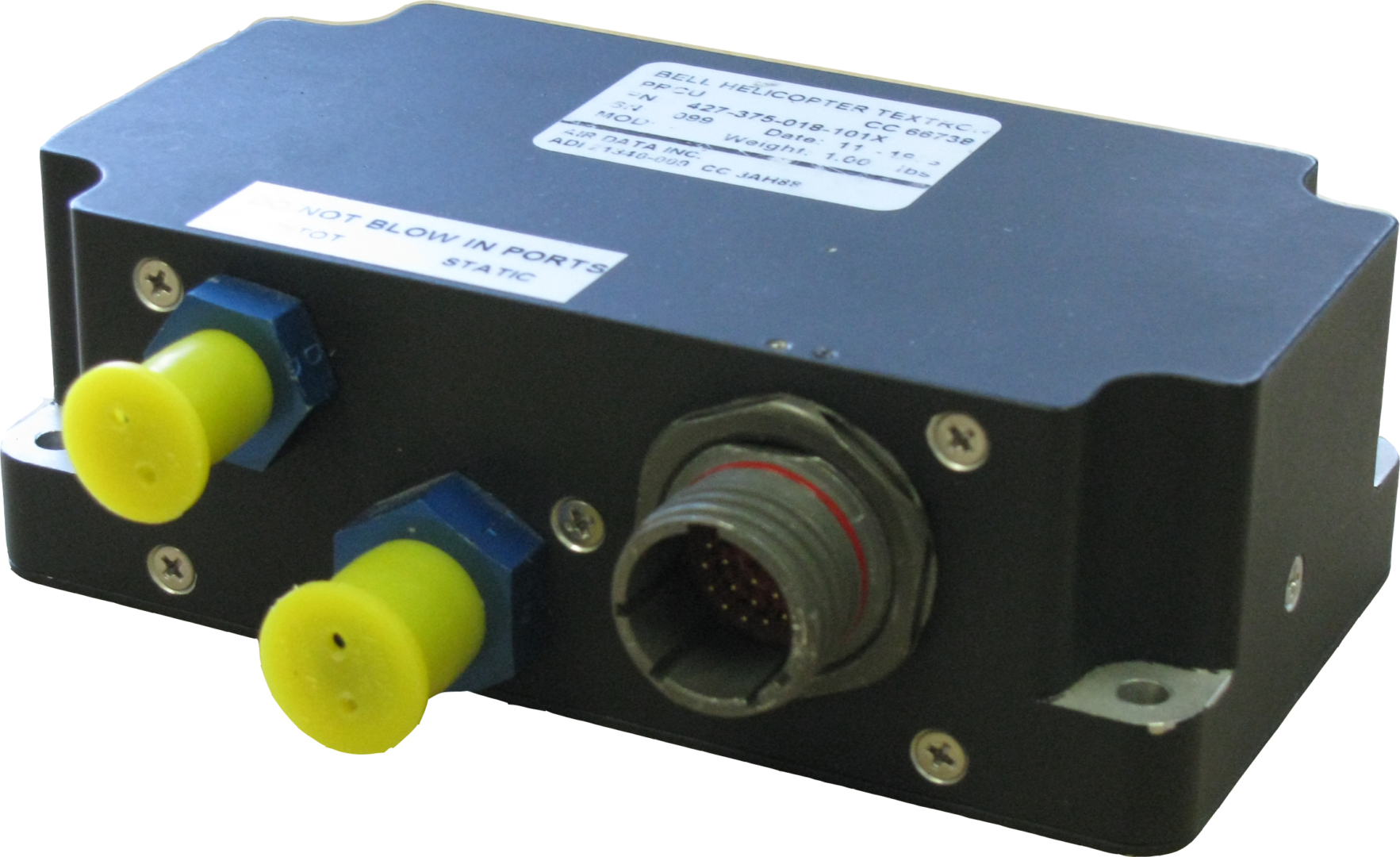 Air Data designs and manufactures a pedal restrictor control unit for commercial helicopters. This solid state air data sensing electronic control unit provides an output to the solenoid that mechanically restricts the pedal movement when the indicated airspeed reaches a predetermined speed.
Fuel transfer control (FTC)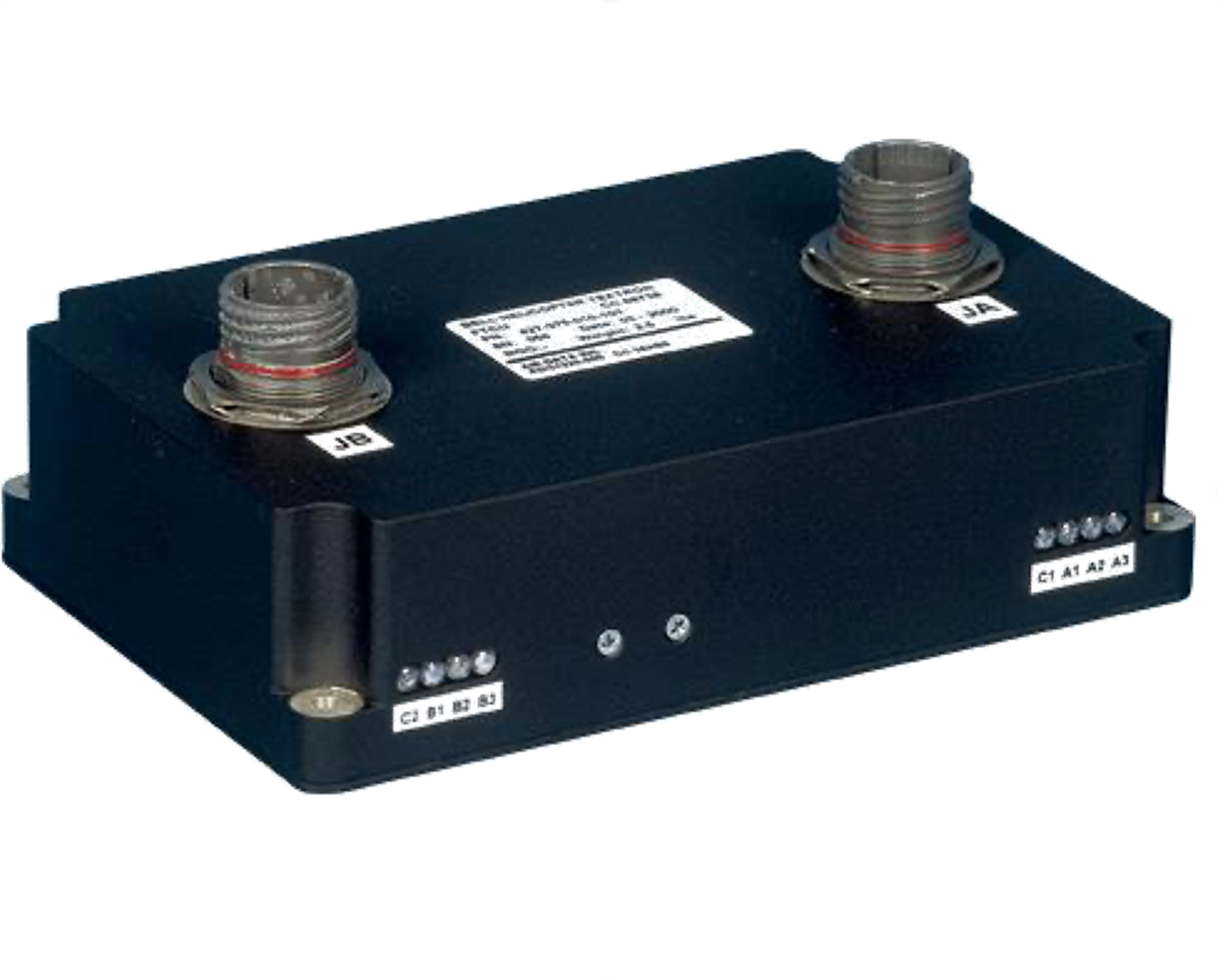 Fuel transfer control (FTC)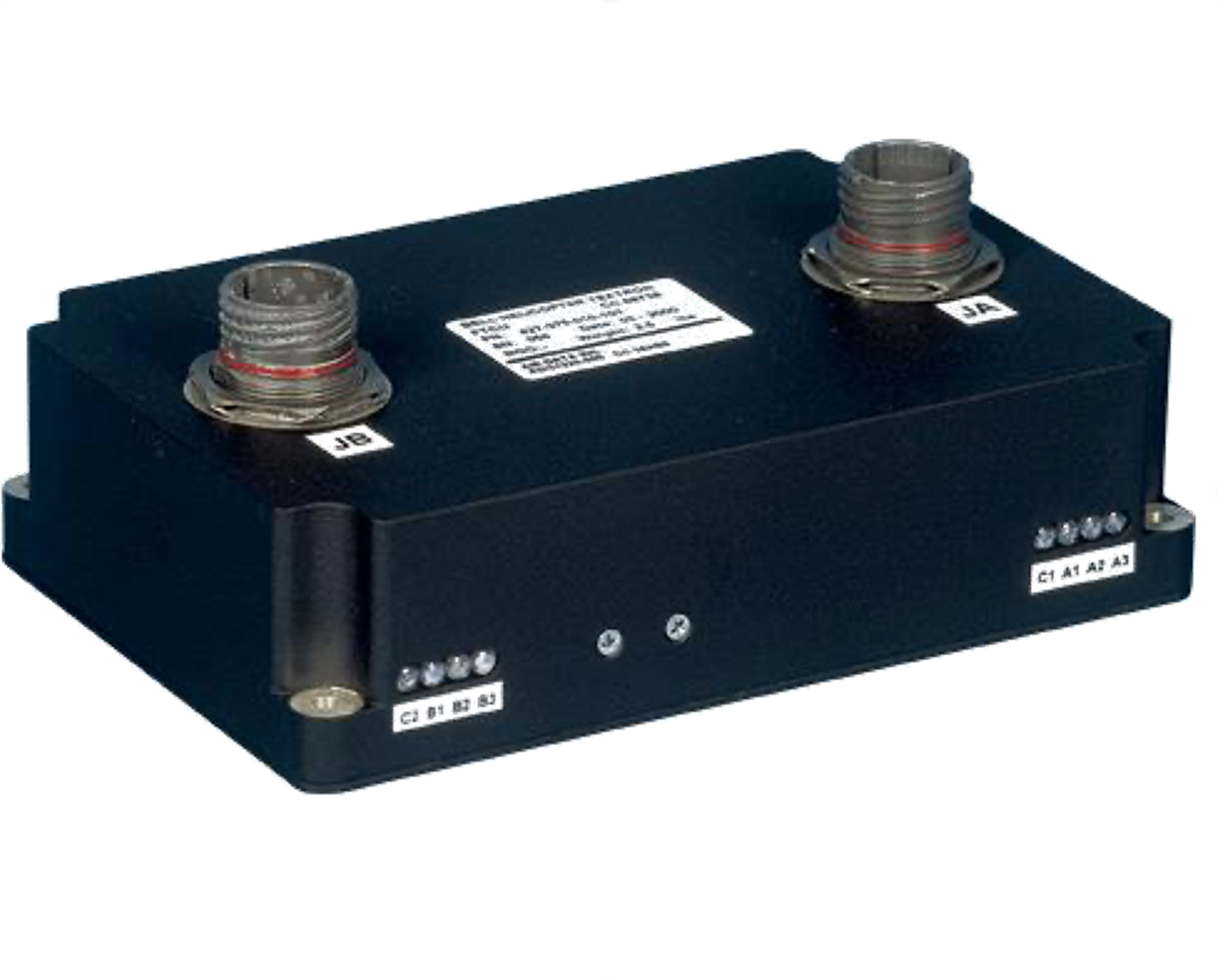 Air Data's fuel transfer control unit is an electronic device that controls the fuel transfer between the various fuel tanks in the helicopter to keep the center of gravity within allowable limits. Used in conjunction with an integrated instrument display system (IIDS), the FTCU provides fuel transfer monitoring and caution indication to the flight crew in case of system failure.
RPM sensor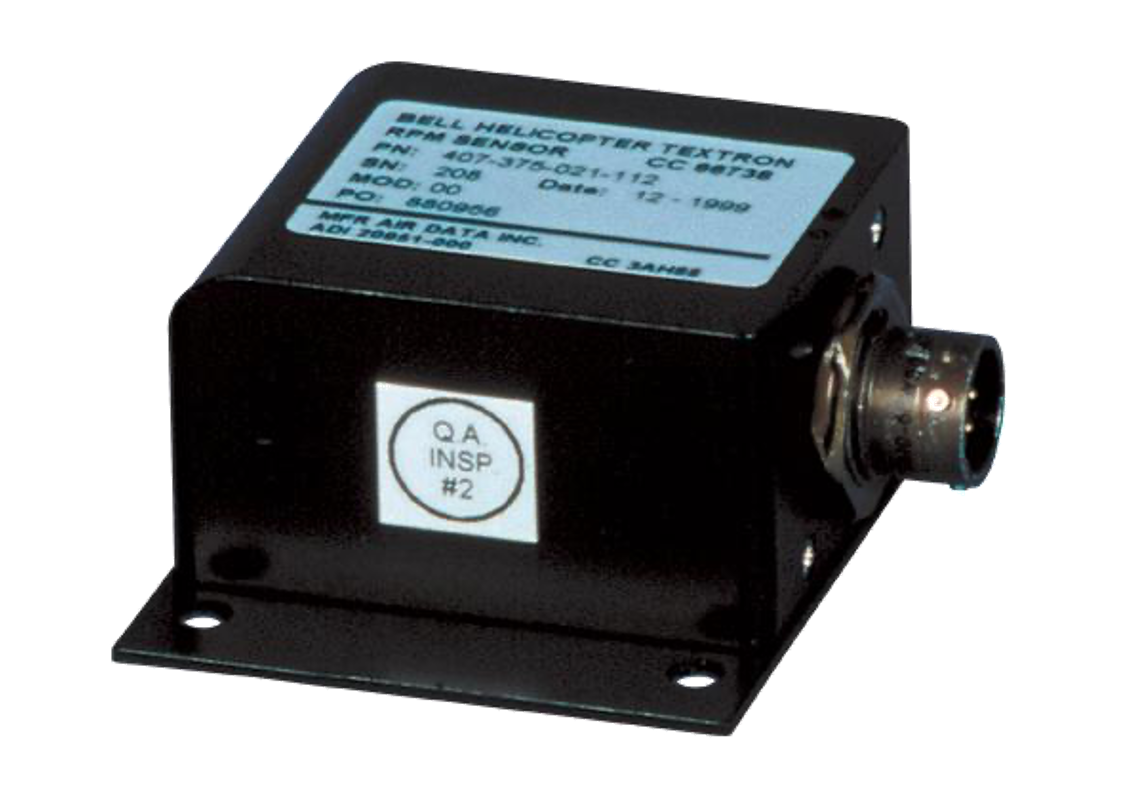 RPM sensor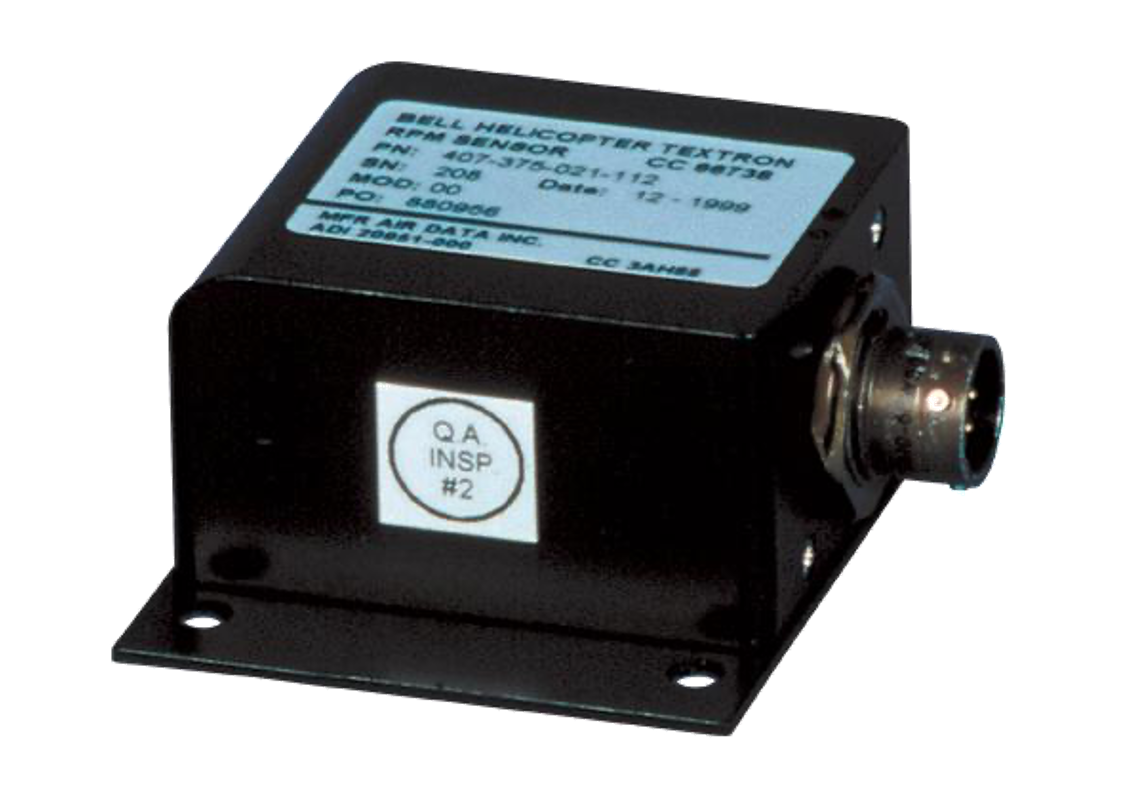 The RPM sensor is an electronic tachometer used on helicopters. It monitors an electrical signal which varies directly with the rotational speed of the main rotor. Contrary to former analog technologies, the electrical signal is digitally analyzed by software. The characteristics measured are compared to predetermined levels to generate alarm signals for the pilot, if necessary. The RPM sensor was designed in compliance with software standard RTCA/DO-178B, level B, and environment standard RTCA/DO-160C. The unit is a standard installation on the Bell-407. Using the latest technologies in microcontrollers, the RPM sensor is a light, compact unit whose design ensures excellent protection against electromagnetic interferences and reliable operation in extreme-temperature conditions.
Compact (2″ X 2 1/2″ X 1 1/2″)
Wide power range (18 – 50 VDC)
Digital reference clock stable at 100 ppm
Clear transitions with hysteresis
Air Data clients
Renowned clients worldwide
Bell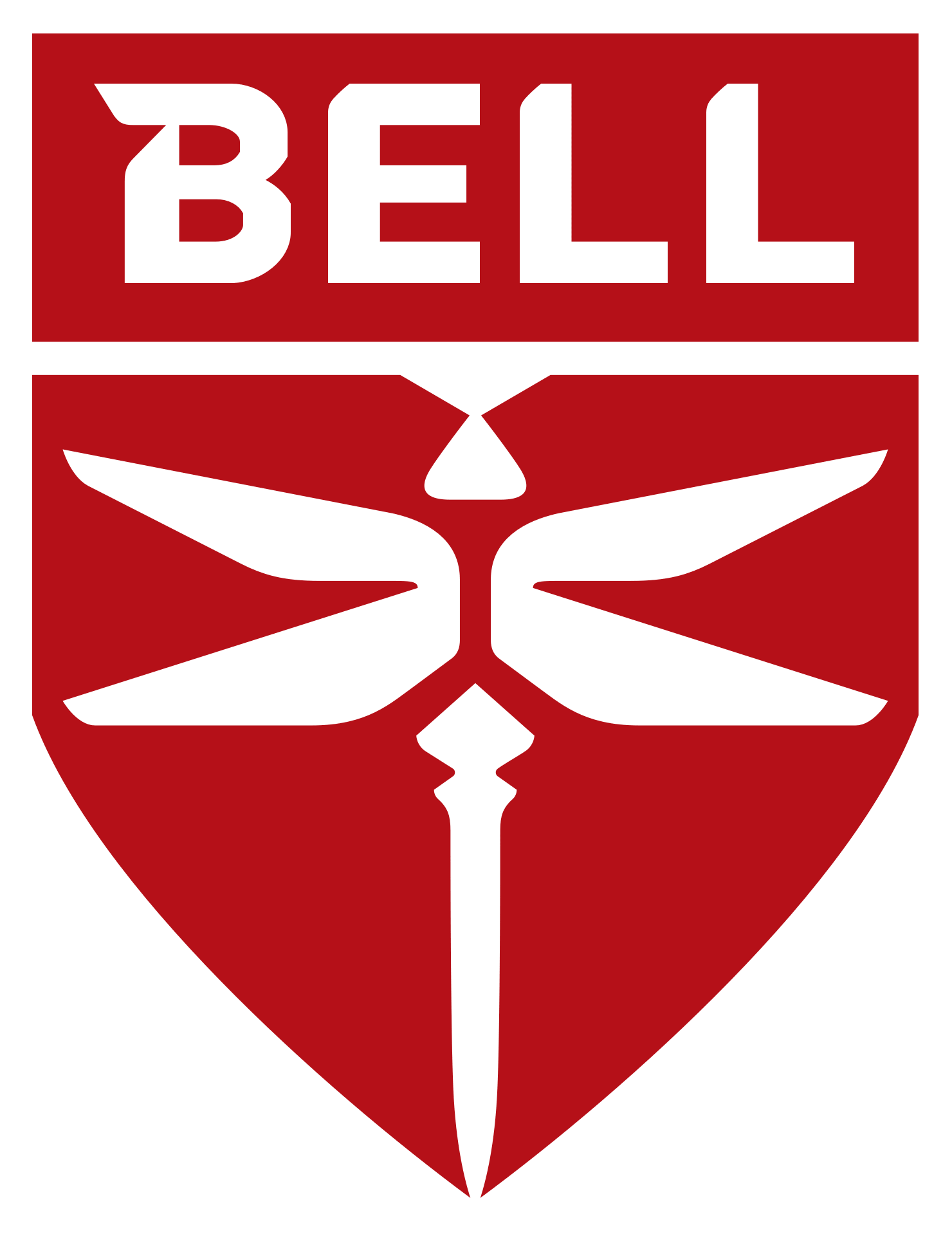 CMC Electronics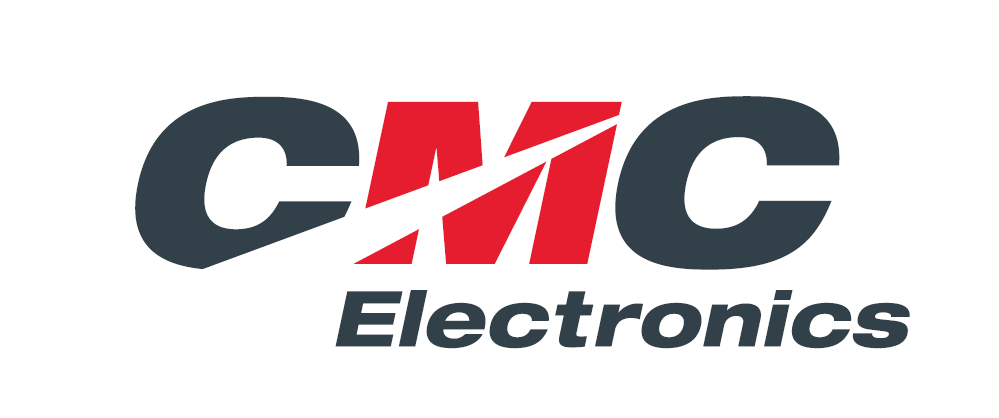 Thales
Our clients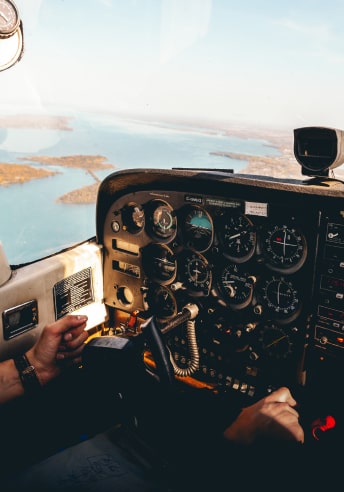 Let's collaborate
We would love to talk about your project and see how we can be of service